RondoDry:
the rotary dryer for the treatment of slurry and digestate
We are proud to present the powerful RondoDry rotary dryer. This innovative slurry and digestate treatment system evaporates up to 4000 cubic meters of water per year and absorbs up to 70% of the ammonium nitrogen contained in the slurry.
Through biomass pre-treatment with the RondoDry rotary dryer, you achieve a significant reduction in nitrate levels in the soil. You also reduce your transport and application costs and need less storage capacity. After treatment, you can apply the slurry as usual with the existing technology.
PDF RondoDry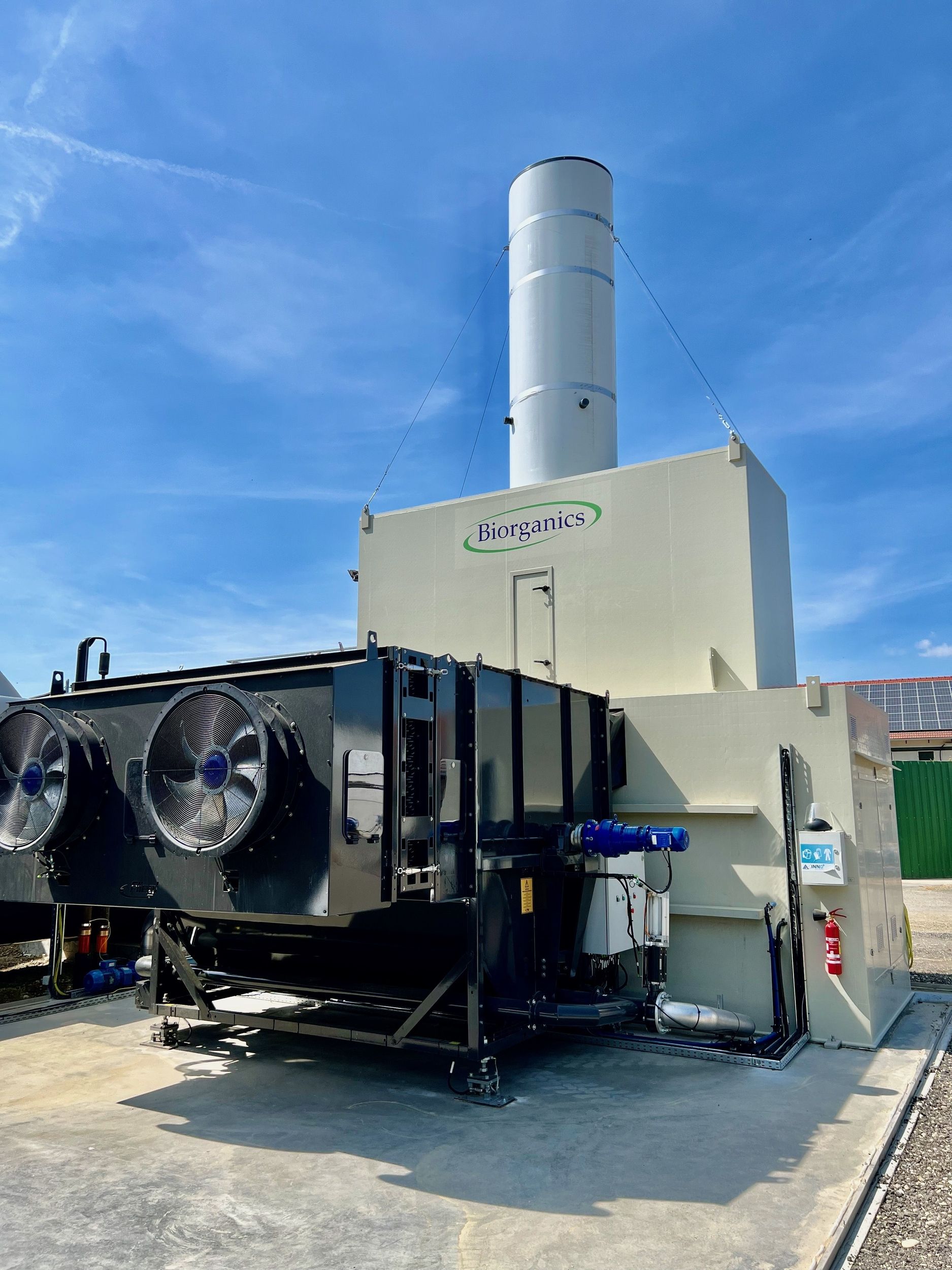 The performance features of the RondoDry:
The patented rotary drum of the RondoDry digestate treatment plant has a grid-like structured surface of about 400 square meters. As a result, it achieves the enormous evaporation capacity of up to 1 kg of water per kilowatt hour. The cooler operation functions according to a sophisticated heat management system in which the residual heat is fed to sensible consumption.
The rotary dryer for digestate treatment is characterized by its modular design. The heat exchange unit, heat meter and circulation pump are already integrated into the unit. Assembly therefore takes very little time and the RondoDry can be put into operation quickly.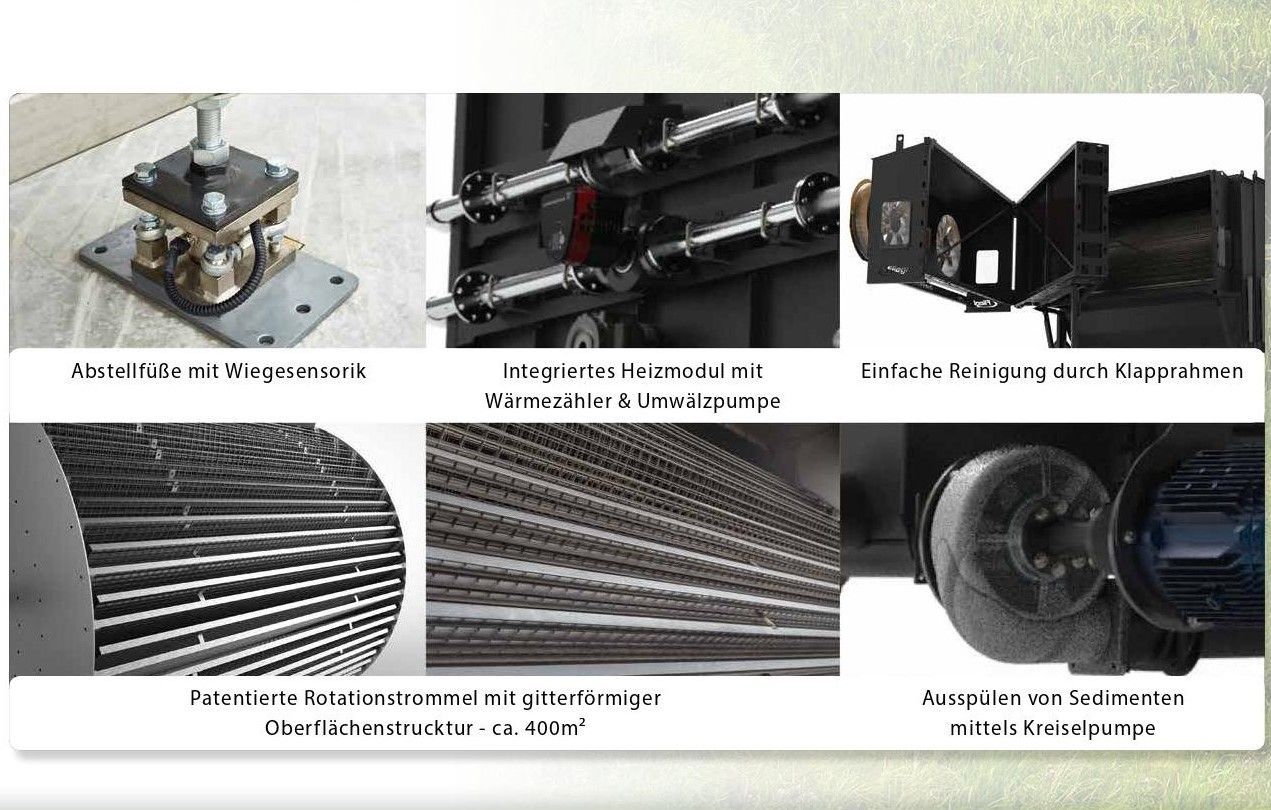 The advantages of the digestate processing plant:
The installation of the RondoDry digestate processing plant is subsidized as an energy efficiency measure with up to 40% on the total system. On top of that, you receive a CHP bonus for sensible heat utilization, reduce your energy consumption, and "incidentally" produce ASL as mineral fertilizer.
Your most important advantages at a glance:
High economic efficiency (reduction of maintenance and operating costs)
Lower personnel costs thanks to automation
Less need for final storage capacities
Lower energy consumption
Easy assembly
Short payback period
Exact documentation of material flows
If you are interested in a digestate treatment plant, give us a call! The RondoDry is available for you throughout Europe. Your investment will pay for itself in no time and you will save a lot of money in the end.